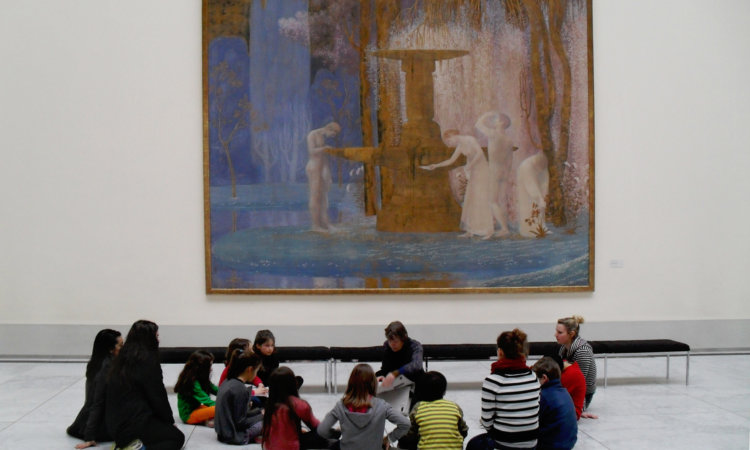 Kinderen Baas
Participative collaboration between youth organisations and cultural organisations
Supported by

With Kinderen Baas, Lasso and JES Stadslabo experimented around new forms of collaboration between Brussels youth organisations and cultural organisations. The organisations embarked on a joint trajectory, receiving guidance to end up with a common activity. Participation and innovation were the central themes in this project. The end goal: a day during which children were in charge of a cultural institution, translating their playful ideas into reality.
Several cooperative trajectories were supervised, out of which two were documented in (only in Dutch and French). Besides that, Lasso cooperated with JES Stadslabo in developing a method that enables groups of children to create their own 'dream' activity in cooperation with a cultural institution.
Early 2020, the project Kinderen Baas was merged with our other projects for children and teenagers, under the name pARTicipe!