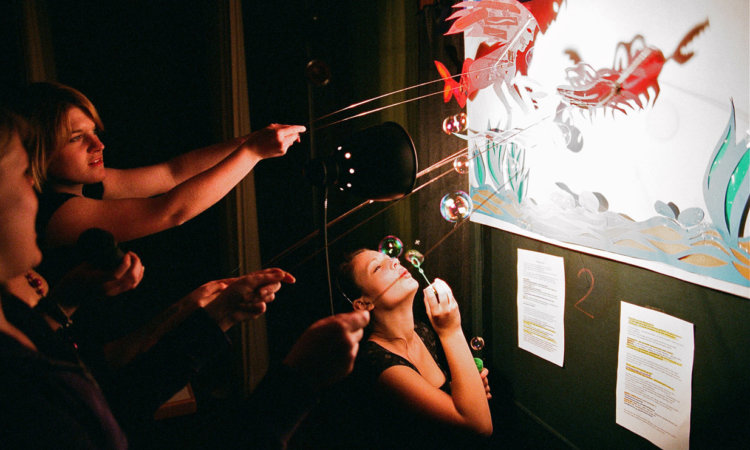 MOVE-IT
Artists get to work in a school
Supported by

MOVE-IT was an international project spearheaded by artist Airan Berg. Within in the framework of the project, artists got to work in a school. A clear artistic goal was never defined: rather than striving towards a clear objective, the project wanted to stimulate collaboration between pupils, teachers and artists. A real challenge for pupils and teachers, especially in an often results-oriented school system.
With the project, Airan hopes to make schools and their pupils more skilled in dealing with the complexities of society, giving them the tools to deal with change in a determined way. The questions and interests of the school served as a starting point for Airan to compose a team made up of three local and international artists. This trio of artists then collaborated with one class for a period of a seven weeks. The eighth week was a project week where regular classes where suspended, allowing artists and students to work intensively.
Lasso served as coordinator for the project in Brussels. We took care of general organisation and got Brussels' partners to participate in the project. We also made sure that the project served as a catalyst for durable cooperation between participating schools, artists and cultural organisations.
In the end, six Brussels' schools participated in MOVE-IT during the 2013-2014 school year. The participating schools were: Brede School Sint-Gillisbasisschool (3rd year kindergarten), Go! atheneum Toverfluit (3rd year high school), Windroos (5th & 6th year elementary school), Victor Hortaschool (3rd year high school), Jan van Ruusbroeckollege Laken (3rd year high school) en Kasterlinden (1st grade).