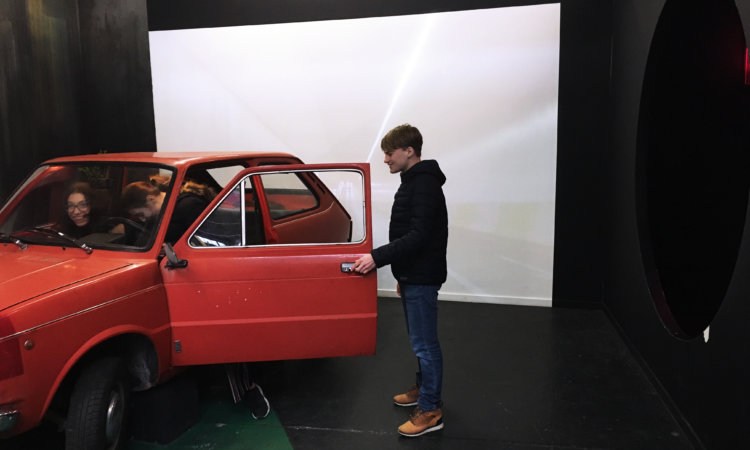 Move It Kanal
An urban project (2015-2021) about the cultural participation of young people from the Brussels Canal Zone.
Supported by

Move It Kanal is a bilingual city project about the cultural participation of young people (12-18 years) from the Brussels Canal Zone. With this project, Lasso and its partners want to stimulate the cultural participation of these young people, through collaboration between organisations from the cultural sector, youth work and education across community boundaries. For this project, Lasso works with Erasmushogeschool Brussel - Opleiding Sociaal Werk, JES, D'broej, RAB/BKO, Move asbl and IHECS.
The project started late 2015 and has three main elements: networking, pilot projects and research.
Networking
The primary goal of Move It Kanal is creating a broad and durable network of professionals from the youth work, education and culture sectors. This happens through an array of personal conversations, brainstorm sessions, networking events and training activities.
Online, we support networking through social media and a newsletter. We also started the Move It Kanal Doc Series, a series of short documentaries, aiming to give more visibility to existing initiatives and collaborations that bring culture and young people closer together.
Pilot projects
Since 2018, specific cultural projects are developed by and for young people. Central to these projects is collaboration between players from various sectors and language communities.
Lasso supports and documents these projects, with the aim of making the acquired expertise accessible for a broader group of professionals. This way we inspire them, creating chances for future projects and taking care of embedding a cultural offer tailored to Brussels' young people. The projects always start from input from our networks and the results of scientific research.
Research
To measure is to know. As such, the project has scientific follow-up in different phases. During the first phase, our research partner Erasmus Brussels University – Social Work Department researched the cultural experience of young people in the Brussels Canal Zone. The results were bundled in a report and presented from May 2017 onwards.

Since 2018, the research comprises a scientific support of the concrete projects, in which the impact of the projects on the various involved parties is being measured, on both the short and the long term.
Want to stay updated on this project? Subscribe to the newsletter.

This project is supported by the Brussels Capital Region and the European Union in the context of EFRO Brussel; in a co-funding with VGC.